1. Launch iPassSafe for macOS
2. From menu bar select iPassSafe > Preferences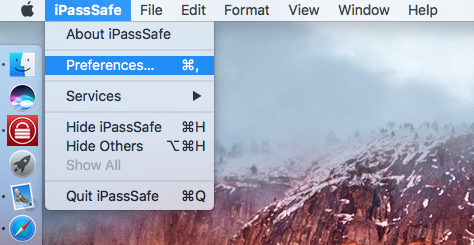 3. Tap "iCloud" tab, then select the iCloud folder you want to download from:
- iOS App (Free iPassSafe for iOS),
- iOS iPhone App,
- iOS Pro App
Next please select the file you want to download (i.e iPassSafeDB1.idb), and tap "Download To Local"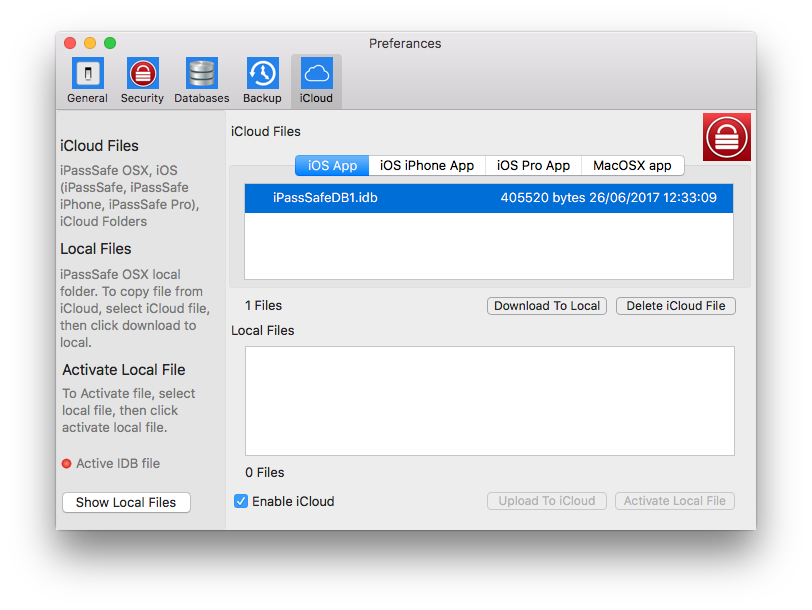 4. To Activate file (unlock), tap "Activate Local File", and provide it's unlock code.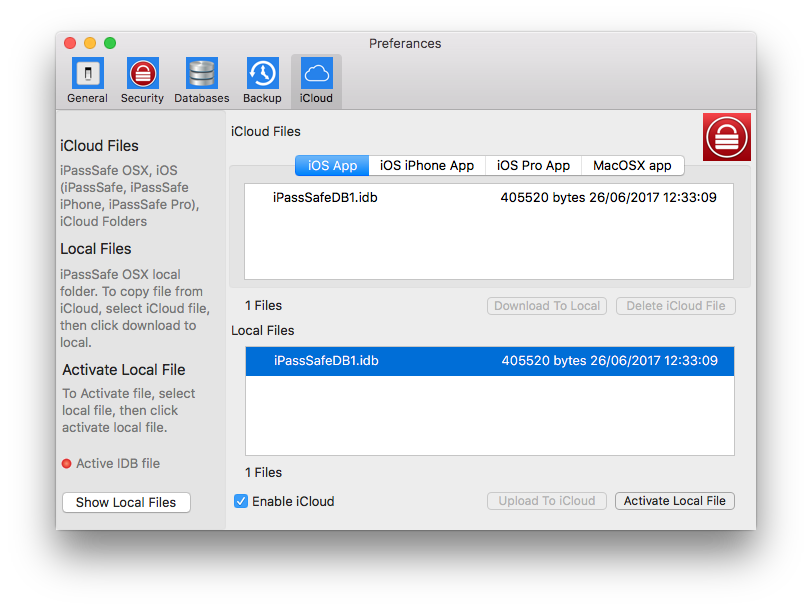 That's it